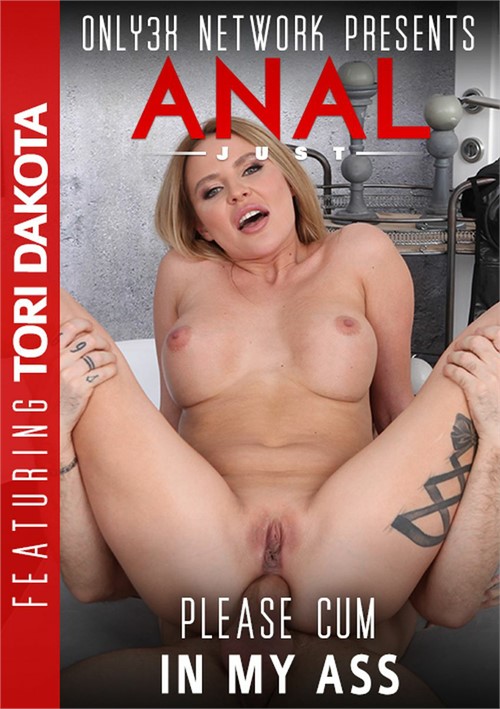 Please Cum In My Ass
Synopsis
The beautiful Tori Dakota notices her lover was having fun in the bathtub and wants to join in. She was really in the mood for some lovemaking as you can see her wearing her favorite black bra and thong. It is amazing despite wearing her lingerie you can see how luscious her whole package is. With her big tits and amazing butt plus her sexy legs, you will definitely crave for more of her.
Watch as she starts being playful in front of the guy, dancing seductively in front of him. Her antics bring smile not only to Raul Costa but also to her viewers.
This long-haired blonde didnt stop dancing in front of him. You can see her butt on display and soon she is removing her outfit one by one. First and foremost, she started showing her precious shaved pussy as her guy looks on. Tori Dakota bends over and starts showing off her delicious tight holes. She reveals two of her most favorite sex toys. It is a big vibrator and a butt plug already on her ass. Watch this chick starts vibing with her pussy making it juicy. She is warming up for later and letting her partner Raul crave and takes the initiative.
This guy starts to play with her holes as he focuses on the butt plug first. He starts playing with it before licking the heck out of her pussy making her dripping wet. It didnt take long before Rauls hard cock go straight right into her asshole. You read that right. He goes straight into her tight asshole and Tori didnt even object. You can see that she loves it despite the struggle with the combination of pain and pleasure she is experiencing. Watch that thick cock devoured inside her asshole making her moan louder in the bathroom.
After the doggystyle she proudly shows off her stretched asshole. With her thick buns, she positions herself and Raul to do the spoon position. You cant help but notice her long legs in that position.
They soon shift into the reverse cowgirl and got a view of her yummy shaved twat in closeup. Tori Dakota took some time pausing for a bit as she let her partner fuck her mouth once or twice. You can see her thick lips as well as the struggle deepthroating that dick. But she doesnt mind, she loves to please Raul and she is willing to do all for him.
They soon start screwing each other in a cowgirl position and they pause a bit for the camera to capture her gaping hole. It is great to see her thick ass buns also pumping hard on top. After a quick blowjob and a f-rced deepthroat both of these horny people will love to finish this session in missionary. Hear Tori Dakota begs for Raul to cum on her ass, giving her an amazing anal creampie at the end. Watch those jizz drip right outside her stretched asshole. Tori Dakota wanted to consume all that juice as she sucks Rauls dick slowly but surely, getting all that leftover cum into her mouth.