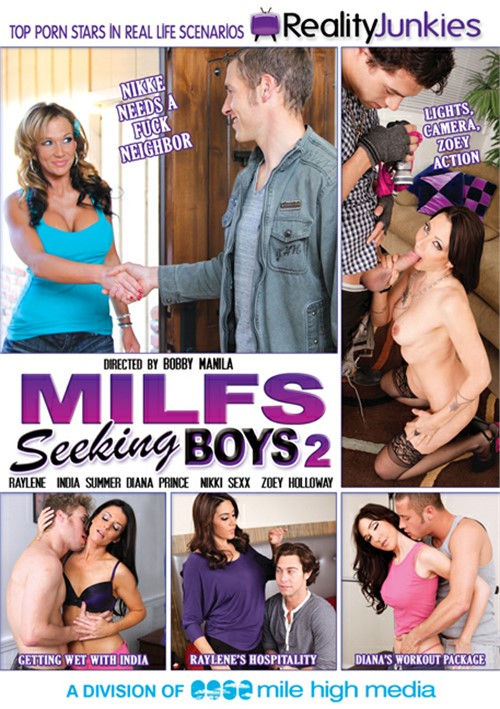 MILFS Seeking Boys 2
Synopsis
Zoey's son dreams of being an actor but Zoey has other plans for her son's friend Xander and his camera work.
Diana gets a tour of a gym by the young trainer Danny, but can he handle her kind of workout?
Chris is a young single dad in need of a helping hand, luckily his MILF neighbor Nikki needs something too.
Young gardener Michael is getting teased with the hose by older India, but she'll take him inside to dry him off.
Raylene's son brings his college roommate home for the holidays, and Seth is about to get more than a home-cooked meal.