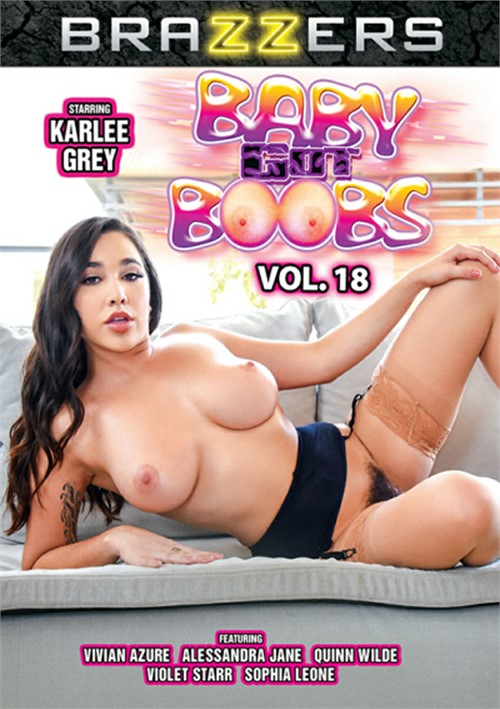 Baby Got Boobs Vol. 18
Synopsis
Violet's blind date Keiran is a total dud. Not only is he rude, obnoxious and cheap, he also had the audacity to spoil the ending of her favorite TV show's big finale! When Keiran reveals the big twist ending of the movie they've settled on watching, Violet is desperate to shut him up so she enjoy the rest of the film in peace. What better way to silence a guy than sitting on his face? Afterwards, Violet allows Keiran to stick his dick wherever he wants – as long as he doesn't say a single fucking word.
Vivian and the gang are back together after a long semester at college. She's returned home to celebrate her friend's 18th birthday and they've decided to have a nostalgic sleepover. Everything is going great with the exception of the birthday girl's brother Xander being home for the weekend but they're not about to let him spoil their fun. Plus, if anything, Vivian couldn't be more excited. She's had a crush on him for years and even though he's been away at school, her feelings haven't lessened. She waits for the girls to nod off before making her big move on Xander. Will he make her 18 year old fantasy come true? Vivian is willing to risk it and puts it all on the line for his hot body and huge dick.
It's Sunday morning, and Alessandra is taking her sweet time getting ready for church. Danny's girlfriend figures it'd be best if he's the one to go and fetch her. Danny stumbles into the bathroom, catching Alessandra half-naked. She figures if he's going to be such a creeper, why not give him exactly what he wants? She starts by burying his head into her perfect pair of tits before scarfing down on his cock. The sinners continue their fuckfest all around the house. The opportunity to pound Alessandra's perfect pussy is just a little more exciting than the sermon!
Quinn was supposed to meet a man for a hot, sexy hookup during a work trip a year ago. Things went sour and they never ended up meeting. However, a few weeks ago, she started receiving anonymous letters that she's pretty sure are from him. The letters started off sounding like erotica but now feel like he's just writing out her fantasies and their future encounters together. It's so disarming that it almost feels like he's right there with her. And then one night…he shows up to claim the hot fuck they both missed out on.
Karlee is spending her first time away from home on vacation in California, and her father's friend Johnny has offered her a place to stay. The older man keeps catching Karlee's eye, and even though he's off-limits, Karlee can feel the sexual tension rising. She decides to dress up in her sexiest outfit and shows off her classic cherry-stem trick, getting him to fall for this forbidden fruit.
Sophia is sick and tired of her annoying landlord Johnny pestering her for rent money. After three months of non-payment, Johnny is finally fed up – he lets himself into the apartment and asks for the cash face to face. Entitled Sophia doesn't seem in the least bit concerned about paying what she owes. Instead, she slips off her clothes and tells him to go to town or get out of her place. Johnny is outraged. She can't just buy him off with sex… can she?