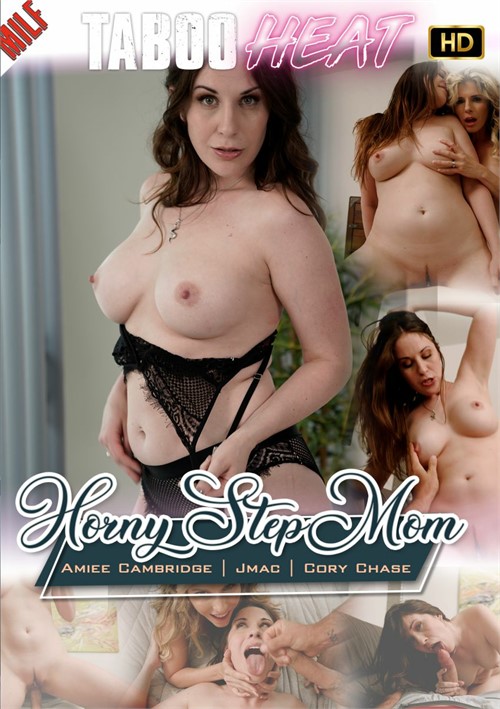 Amiee Cambridge in Horny Step Mom
Synopsis
Here I am, Saturday morning, trying to jerk off before heading to the gym and clear my head. There is my Step Mom perving on me from the hallway. I put my cock away but it was too late. She walks over and pulls my cock out and just starts blowing me. She really never asked either, but I am not telling her to stop. She tells me I am not the only horny one in the house and my Dad is just not doing it to her anymore. All this while blowing and licking every inch of my cock.
She pulls her dress off, no bra or panties, just a horny milf. She slides onto my cock and rides up and down as I play with her big fat titties. I turn her over and fuck her in doggie…Step Mom says something I never heard before, Fuck My Slut Hole!. I did just that and used her for my pleasure and filled her pussy full of my cum. She told me no more masturbating on my own…
Can I share This With My Step Sister
The next day I am trying to take a on the other couch but again, my Horny Stepmom Amiee wants something first. She sits down next to me and pulls out my massive cock. She is saying some strange things talking about what it does to her but I dont care, I just want to bust a nut in my slutty StepMom and move on to my .
As she is blowing me she blows my mind! She mentions bringing Step Aunt Cory over for a threesome. Have you seen my step aunt Cory?!?! She is fucking hot!!! So Amiee calls Cory while blowing and fucking me, now this takes some concentration skills. What a superstar Amiee is! I will just lay back and enjoy this. She hangs up the phone and tells Aunt Cory she will see her later. Amiee grinds my cock while riding me! She feels me about to cum and puts my cock into her mouth and swallows my load. What a skilled StepMom she is!
Step Family Sharing is Caring
In walks my Step Mom and Step Aunt Cory. I was trying to take a but woke up to Cory putting my big cock into her hand. She asks if she can kiss it and I say yes! Its growing in her hand and mouth. She takes her time and blows me while Amiee touches herself like a good Milf Slut and takes her top off. Not wanting to be left out, Amiee sucks my cock along with Cory.
Amiee rides me first as Cory watches from behind and explains how it feels. Cory begs to not make me cum because she wants a ride too.
Now its Aunt Corys turn. She sucks off my cock before sticking it inside her pussy. Wow, Cory is tight! I stretch out her Slut Hole with my huge cock! She rides me and I watch as her big fat fake tits bounce up and down. Amiee does something nice and sucks Corys nips. To change it up, Amiee goes into Doggie and Cory is on her back. I get to fuck who I want, when I want it. I go into my Step Moms pussy and then right into Corys mouth. This is the best family!
I take turns on them and finish with my Step Mom Amiee. Aunt Cory watches as I cum into my Step Moms mouth and then swaps the cum with her Step Sister. So hot! Cant wait till we can all fuck again.